My Adaptil Plug In Diffuser Review – Is it all a BIG scam?
Did you know that according to PetMD, Anxiety in your dog can lead to symptoms such as seizures, difficulty walking, tachypnea, trashycardia and other terrifying symptoms…
J Am Vet Med Assoc Stefanie Schwartz stated that in up to 40% of cases referred to an Animal Behavior practice in North America, Separation Anxiety was the most common diagnosis.
My dog has been suffering with a lot of anxiety mainly with new guests who visit my home for a painfully long time now. Friends have witnessed this first hand with my dog and commented on it more than once.
I knew I had to do something so I started researching for solutions and ended up finding Adaptil through a TV advert. I have seen a wide range of reviews already out there online both good and bad so I was really curious to see what would happen with my dog Jeff.
Day 1 Friday
The Adaptil Diffuser arrived at my English address and since I used Amazon it arrived within 3 days which was really quick. With the re-fills you can get next day delivery on Amazon which as you can imagine would be really useful if your dogs reacted well to the diffuser.
Day 2 Saturday
I was having friends over this day and decided to setup and plug in the diffuser. It was extremely easy to set up which was a welcome surprise to me.
What happened next can only be described as phenomenal, usually with somebody new in my house my dog will cower in another room underneath my bed for hours.
With the diffuser plugged in, for the first time my usually timid dog was in the living room at the feet of my guests as calm as could be.
Adaptil Diffuser Side Effects
This is an honest review of the diffuser so I also want to mention that not every dog out there will re-act the same way my dog did. The good thing though is that Adaptil is safe to use with your dog and the worst thing that can happen is your dog may just have no re-action whatsoever meaning there are no real side effects as it's not a medication.
How Does The Adaptil Diffuser Actually Work?
Real Customer Testimonial
Adaptil Diffuser FAQ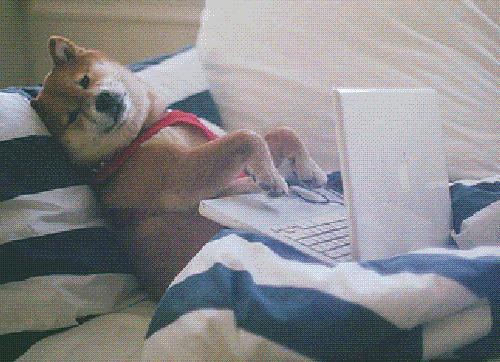 How to set up the Adaptil diffuser starter pack?
First remove re-fill bottle cap
Screw the bottle into diffuser
Insert your diffuser into a plug socket
How long should you leave it on for?
You should leave it turned on all the time.
Can you put it behind a curtain or door?
No, it's important to make sure that once it's plugged in that you don't obstruct it behind a sofa, doors or anything else. It needs to be able to spray in an open environment.
How Long Does The Diffuser last?
The diffuser spray will last for 30 days.
How much area does the spray cover?
It covers 700 SQ ft and if that is not a big enough range then you can try Adaptil's collar which gives you unlimited range.
What room should you put it in?
Put it in the room your dog spends most of it's time in.
Can you use it in your car?
No the diffuser is designed for in-house use but Adaptil have a spray that is perfect for stressful car journeys.
Can I order it Ireland?
Adaptil is a UK brand so you can order it to your Irish address via the Amazon UK store.
Why I didn't think it would work
When I first heard about the Adaptil Diffuser through a TV advert I thought it was just a scammy placebo gimmick product. Now that I have actually looked into it and seen that it worked for my dog I believe that their product really has been tested thoroughly and is actually scientifically backed.
Why it actually does work
Basically when a mother dog gives birth to her puppies she releases a pheromone that is only picked up by canines. Naturally it helps to reduce stress and anxiety in dogs. Adaptil have managed to synthetically re-create this pheromone well enough so that dogs think it is real and so that is how Diffuser works with dogs.
Where to buy the Adaptil Diffuser?
I looked around every vendor comparing prices for the Adaptil Starter pack which includes the diffuser, 30 days of spray and an instruction manual. It was quite surprising to see the same product priced so differently all around the web with Petsathome charging double the average price for the exact same product. It just goes to show that it pays to shop around (or let a website like this one do it for you).
During my search I checked Petplanet, Zooplus, Tesco, Petsathome and Amazon was the clear winner offering the newest version at a great price. They are most likely keeping their margins extremely low making next to no profit but obviously they won't do that forever. The good news for you is that you can take advantage of Amazon's world domination tactics today and get a good deal for your dog.
Sale
ADAPTIL Calm Home Diffuser
Scientifically proven - Over 16 published studies showing efficacy
Trusted - used by vets, charities and behaviourists
Easy to use - no daily administration required
Species specific - no effect on humans or other pets
The diffuser should be checked monthly and replaced every six months to ensure optimum effect
Would I recommend this to my friends?
I would definitely recommend this to friends if they mentioned they were having problems with their dog. It's never nice to see animals suffer and for such a low cost i think it's worth a shot trying the Diffuser. I would say though that sometimes your dogs abnormal behavior could be caused by a more serious health issue so if you think that could be the case your first priority should be to see a veterinarian to rule out any serious health conditions putting your dog in danger. Many times a vet will end up finding nothing however and offering no solutions for your dogs mental worries and so in that case personally I think the Adaptil Diffuser really is the perfect solution and in that case I would recommend it to all my friends and family with dogs.
Adaptil Diffuser or Collar?
Some people will know that Adaptil have a range of different products and sometimes get confused on what one too buy for their dog but it really is quite simple. If your dog's anxiety/stress issues occur mainly when outside the house on walk for example then in that case the collar is going to be a better solution. If your dogs issues happen mostly in the house either when it is alone or with other people around then the diffuser is a better solution. If your dog has problems in the house and when outside then it might be worth getting both or getting the collar and remembering to replace it regularly.
SaveSave
SaveSaveSaveSave
SaveSave
SaveSave
SaveSave
SaveSave
SaveSave
SaveSave
SaveSave
SaveSaveSaveSave
SaveSave
SaveSave
SaveSave
SaveSave
SaveSave
SaveSave
SaveSave
SaveSave
SaveSave
SaveSave
SaveSave
SaveSave
SaveSave
SaveSave
SaveSave
SaveSave
SaveSave